If you are injured because of somebody else's negligence, you can recover for your financial losses associated with your injury. And your employer must have certain insurance that offers benefits if you are injured at work. However, there are many ways in which these systems are different.
Who Caused your Injury?
If you sustained an injury at work or while doing work-related duties, you are eligible for worker's compensation. Your lawyer can give you more insights into this. Check an experienced one at https://killianlaw.com/.
Your injury might be directly related to your job such as a repetitive motion injury such as carpal tunnel or falling off a scaffold. Also, it could be the result of a workplace condition that is not directly related to your job function such as tripping over an obstacle in a walkway.
A personal injury lawsuit and a worker's compensation are different because the latter does not require the determination of who is at fault. Worker's compensation covers injury that took place at work, whether there was negligence or not.
Can you Sue Someone for a Workplace Injury?
Some limited situations make it possible for you to make a personal injury claim. While the worker's compensation is not based on fault, some cases involve liability like when a third party is involved. A good example is you when you fell from a scaffold while working on a construction area. Your best recovery options include the following:
Worker's compensation. If you feel because your foot slipped or perhaps you lost footing, this might be a worker's compensation claim.
Personal injury claim. Rather, what if you feel due to a broken scaffold? The scaffold manufacturer indicated that it can hold 1, 000 pounds of weight if used properly. However, the scaffold buckled under your weight due to faulty construction. In this case, you can file a personal injury lawsuit against the manufacturer.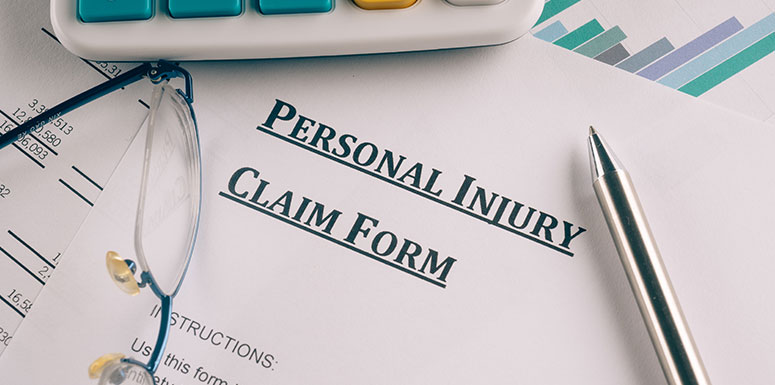 In general, you are not supposed to sue your employer or a colleague for a work-related injury. But, you may bring a lawsuit against a third-party if the negligence of the individual or company caused your injury.
What you can Recover from Workplace Injury
The benefits included under worker's compensation are medical treatment, lost wages for time off from working during your recovery, compensation for your permanent disability due to the injury, and vocational retraining if you cannot return to your job. Every state has a maximum payment that worker's compensation can provide as benefits of lost wages every week.