How To Win Your Personal Injury Auto Accident Case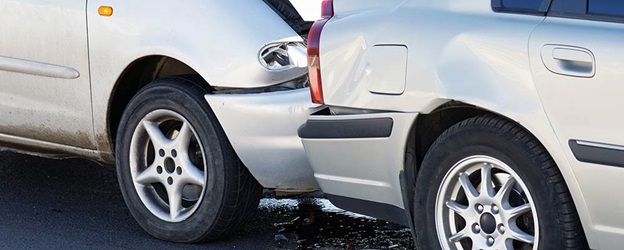 If you were hurt in an auto accident that was not your fault, you will likely be upset at the responsible party. These feelings are normal and understandable. Your family will not feel sorry for your loss or offer money. The driver responsible for the accident will have insurance that will cover your losses. The person involved in the accident will not be penalized beyond paying a $500 deductible. In reality, auto accidents cases are being fought against insurance companies that don't care about you. They view you as a statistic. Insurance companies employ teams of actuaries who help to analyze claims and determine the risk. Their goal is to minimize their risk, make you as much money as possible, as well as pay as little as possible. It's as easy as that. How can you even the playing field?
Avoiding making mistakes that insurance companies will exploit is the best way to level the playing fields and ensure that you win the auto accident claim. They will use any information they have to devalue your claim. This article provides advice for people who have been in an auto accident and is about what they should do throughout the process of their claim.
DO Call The Police To Come To The Accident Scene
To ensure the success of the claim, it is crucial that law enforcement investigates the accident. This is the first step to determining liability. Even if it seems clear that the other motorist caused the accident you will need an accident report to confirm the cause. After receiving the accident report, and confirming that their driver was at fault, they are no longer able to dispute whether there is a case.
Don't feel guilty if the other driver gets a ticket. They can choose to take online driving lessons and avoid points.
DO Go To The Hospital Or Urgent Care
An insurance company will use this factor to determine the value of an auto accident claim. The claim will be valued higher if the injured person seeks Urgent Care or hospitalization. If you are unsure whether or not to visit the hospital, get checked out. If your injuries are not severe enough to warrant a hospital trip, you can go to Urgent Care. This simple task will give you peace of mind and increase the value of your claim.
Do Not Wait To Get Medical Treatment
Insurance companies also consider how long it took for the claimant to receive treatment. They will try to argue that the injuries were not that severe if there is a long gap. This tactic is common in all claims, so it is best to avoid delays and gaps in treatment.
Do Not Simply Exchange Insurance Information
Even minor accidents can lead to many people believing that just exchanging information about insurance is enough. Maybe the other driver was sorry or you felt bad. If you don't call the police, the other driver may continue to tell their insurance company the same thing. In these cases, I have found that very few people accept total responsibility. The usual thing that happens is that the other driver attempts to place some blame on you. This can lead to the insurance company reducing your case's value based on your degree of fault. You may believe that if you were rear-ended, it is an easy case. What happens if the other driver claims you were negligent in your brake use and caused the accident? What happens if the accident was witnessed by no witnesses? If you don't call the police, but simply exchange information with the other driver, you will be subject to their word and the insurance company's wishes. This is not a winning strategy.
Do Not Speak To The Insurance Company About The At-fault Vehicle
You are not allowed to talk to the insurance company that covers the at-fault driver. They will call you to discuss the accident and ask about your injuries before you hire a lawyer. You can use any information you give them in the future. If you tell them your back and head hurts and then your neck hurts days later, they can use that fact to attack your credibility. Although they may stop calling you once you have hired an attorney, it is best to not discuss the case until that time.
Your insurance company is exempted from this obligation. Your insurance company has an obligation to notify you of the accident as soon as possible and to work with you. However, your lawyer can still be involved. After you have reported the accident to authorities, I recommend that you contact a lawyer to oversee any communications.
DO Take Pictures And Get Witness Information
Clients often rely on the police to conduct a thorough investigation. This is a mistake. Police officers, like all people, make mistakes. It is not uncommon for them to miss witnesses or incorrectly record their contact information. You risk losing the information if you don't have access to it independently.
Photographs are also important. Everyone should document the location of the cars on the scene. It is helpful to take a photo of the driver or witnesses. After you return to your home, take more photos of the damage to the vehicle and any injuries. These photos can make a huge difference in the value of your case. A picture is worth a thousand phrases. The claim won't be as powerful if there aren't photos showing the severity of the accident.
Do Not Post On Social Media
A second mistake people make following an auto accident, is to post to social media. You can rest assured that any post you make will be found, mined, and reviewed by your insurance company. Although you may not be able to see the point, I can guarantee that it will be spun around and modified in the future. This means that any photo of you enjoying a drink at a bar or smiling will be used to prove that you aren't hurt. It will also be used to prove that you can sit comfortably for extended periods of time while on vacation. Whatever the post, you can expect it to be used against you. This is why it is best to not post. You can expect that even if your settings are set to private, they will still have access to your posts. Too many insurance companies have burned people. I advise against taking the chance.
DO Seek Out a Specialist In Auto Accident Injuries
The most important thing in determining the value of a claim is how it is managed. Auto accident specialists will only be able to provide a plan of care and document the claim in order to get maximum results. Sometimes, it is necessary to have multiple professionals cover all the injuries. You should be okay as long as your doctor treats auto-injuries regularly.
Do Not Visit a Family Doctor or General Practitioner.
After an auto accident, a common mistake I see is to not schedule an appointment with their general practitioner or family doctor. They may schedule an appointment with their family doctor, only to find out the next day that they do not treat auto accidents injuries. The person will now have a gap in their treatment which could result in them spending more money. If they do see them, they will usually take an X-ray and tell them they are fine. They may also prescribe muscle relaxers. You have unknowingly sabotaged the case. Unless you have an MRI, doctors cannot diagnose what is wrong with your body. I advise you to not go to them. They won't help you with your injury, and they can hurt your claim.
Do Not Hesitate To Hire An Attorney.
After an accident, you will probably have many questions. If you have never been in an accident, it is important to contact a lawyer as soon as you can. A lawyer can help you develop a case strategy that includes the right medical providers. The lawyer will also block calls from insurance adjusters. You will also have someone to represent your position to insurance companies. Find an experienced auto accident lawyer close to you to help level the playing field.
Get In Touch With An Auto Accident Attorney
This post was written by Kelly-Ann Jenkins of Jenkins Law P.L. Kelly-Ann is a car accident attorney in St Petersburg. She focuses on personal injury, car accidents, and bicyclist injury. The information on this site is not intended to and does not offer legal advice, legal recommendations or legal representation on any matter. Hiring an attorney is an important decision, which should not be based on advertising. You need to consult an attorney for legal advice regarding your individual situation.
The information provided on this website does not, and is not intended to, constitute legal advice; instead, all information, content, and materials available on this site are for general informational purposes only.  Information on this website may not constitute the most up-to-date legal or other information.  This website contains links to other third-party websites.  Such links are only for the convenience of the reader, user or browser; the ABA and its members do not recommend or endorse the contents of the third-party sites.